Art Direction and Design for an exclusive pop-up event in Berlin to promote the debut of Tesla Cybertruck (invitation only). The pitched project includes the idea for the location, name of the event with logo design, and branding (posters, landing page, event invitation, collateral, etc.).

The inspiration for the Key Visual pop-up event comes from the minimalist cyber-aesthetics, as well as the form and materials of the Cybertruck itself. Key Visual is based on geometric, square forms, which reflect the silhouette of the car, glitch effect, pixels, and grid. Colors are raw, enhanced with energetic yellow color accents, and with a premium silver foil finish. Materials used in the project are sustainable, just like Tesla cars and brand philosophy. 2021.
Agency
Self-employed

Client
pitch idea for Tesla
Tesla Cybertruck
combines the utility of a truck with the performance of the sports car, and a futuristic design. It reminds me the best science fiction movies.
My idea for the event location was
Kraftwerk Berlin
. Not only the history of the building as a former power plant refers to Cybertruck, as a car powered by electric energy. Its concrete and industrial rough interior would be a perfect setting for the introduction of Cybertruck, completing the visual whole.
Mood
EXECUTION
The shades of grey color and silver-matt foil refer to the materials used in the body of Cybertruck, while yellow refers to electricity, and as the most luminous color, it attracts our attention to the event.
CY_
in a virtual language stands for the abbreviation of
See You
, whereas
BER
stands for the short form of the
Berlin
word. The logo has therefore a double meaning. Through name
CY_BER
I wanted to refer not only to the name of the new Tesla car — Cybertruck, but also show an inviting form — See You Berlin, as the city in which the car would be presented.
Notebook with black paper and white or silver ink pen.
Exclusive ID Cards
. The idea was to use metal or aluminum as material of the cards to connect to the car body and show an exclusive character of this event.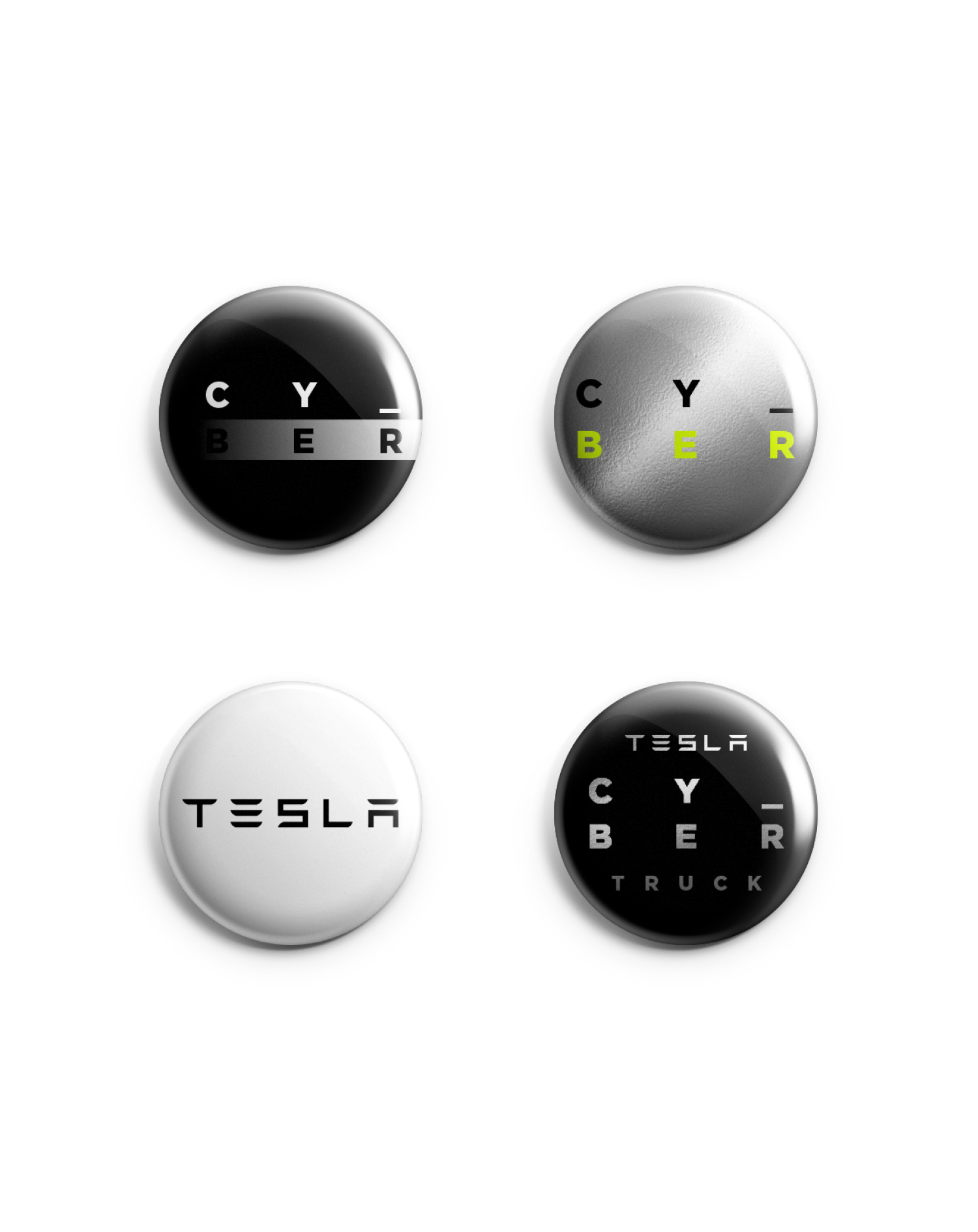 Event wristbands made out of 100% recyclable Tyvek®. Apart from merchandise like t-shirts, pin buttons or tote bags, my additional idea for an exclusive giveaway was an iPhone case made out of fully compostable material (eg. Pela case).